LEARNING RESOURCE DURING SCHOOL CLOSURE
Specific links for each class can be found on their individual class page, teachers will be adding regular updates.
Nursery Reception Year 1 Year 2 Year 3 Year 4 Year 5 Year 6
Look at this Action for Happiness, try and tick off all 30 actions!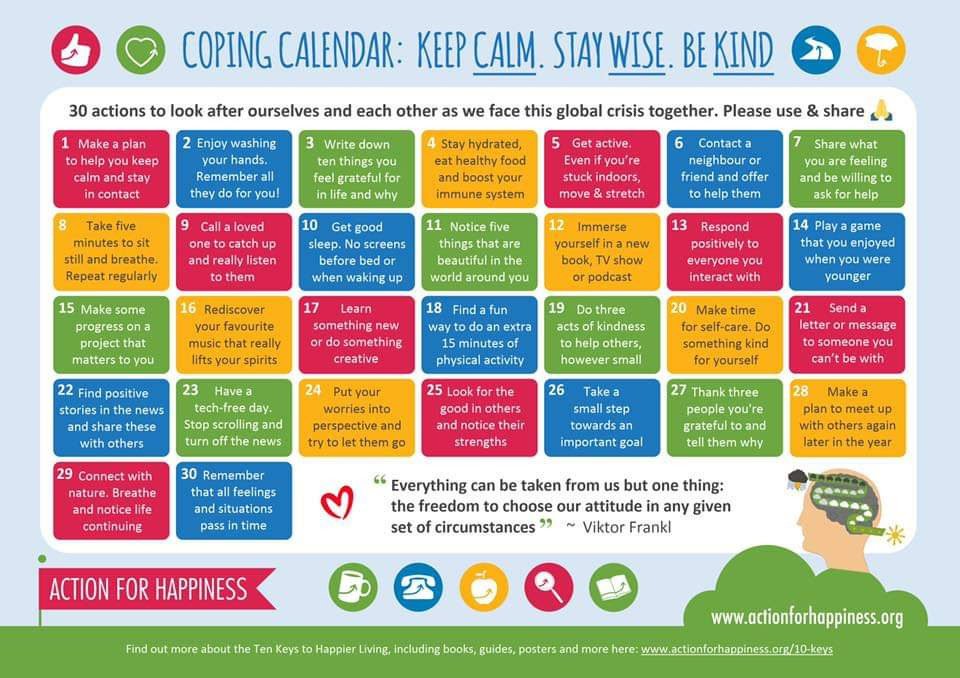 For general resources see the links below.
Twinkl has a range of resources, setting this up is really easy to do - go to www.twinkl.co.uk/offer and enter the code UKTWINKLHELPS
Virtual School Learning From Home.pdf
Useful Websites
English
https://whiterosemaths.com/resources/
http://www.iseemaths.com/home-lessons/
https://play.numbots.com/#/intro
General resources
https://www.discoveryeducation.co.uk/
https://www.bbc.co.uk/teach/primary/zd7p47h
https://www.bbc.co.uk/teach/supermovers
https://www.tate.org.uk/kids

https://www.natgeokids.com/uk/
https://www.getset.co.uk/travel-tokyo/log-activity
https://leadersaward.com/home-learning/
WowActive_Challenge_Cardspdf.pdf
https://www.actionforhappiness.org/
https://www.bbc.co.uk/bitesize
https://www.teachertoolkit.co.uk/2020/03/15/how-to-teach-online/
https://kosovo.britishcouncil.org/en/teach/online-resources
MFL Resources
https://radiolingua.com/learnathome/?fbclid=IwAR3_XTWg9jFgS0td8MK2qfpJBQ2kRTPkP7q4ZKSTkwaisy3nnokpNrKgtbY
https://www.thefrenchexperiment.com/stories?fbclid=IwAR0dvE1xJ-bzmJXjQKpfhRAQu02fWIGHsc9Kk4JfzxiJD2qpjALBV6FR6BA
https://artsandculture.google.com/partner/musee-dorsay-paris?hl=en&fbclid=IwAR2RfmP32x_-MfKR7Qp3SJYz49i8X7C3pMBYe616PIhDKq45WN2uEv7NeH8
https://www.lightbulblanguages.co.uk/resources-fr-pz.htm?fbclid=IwAR07Ng2b3AakACpTsGNstOH_EhvvrVyeYkwlWpno1sI5gXs1r8VVawqFaig
https://www.duolingo.com