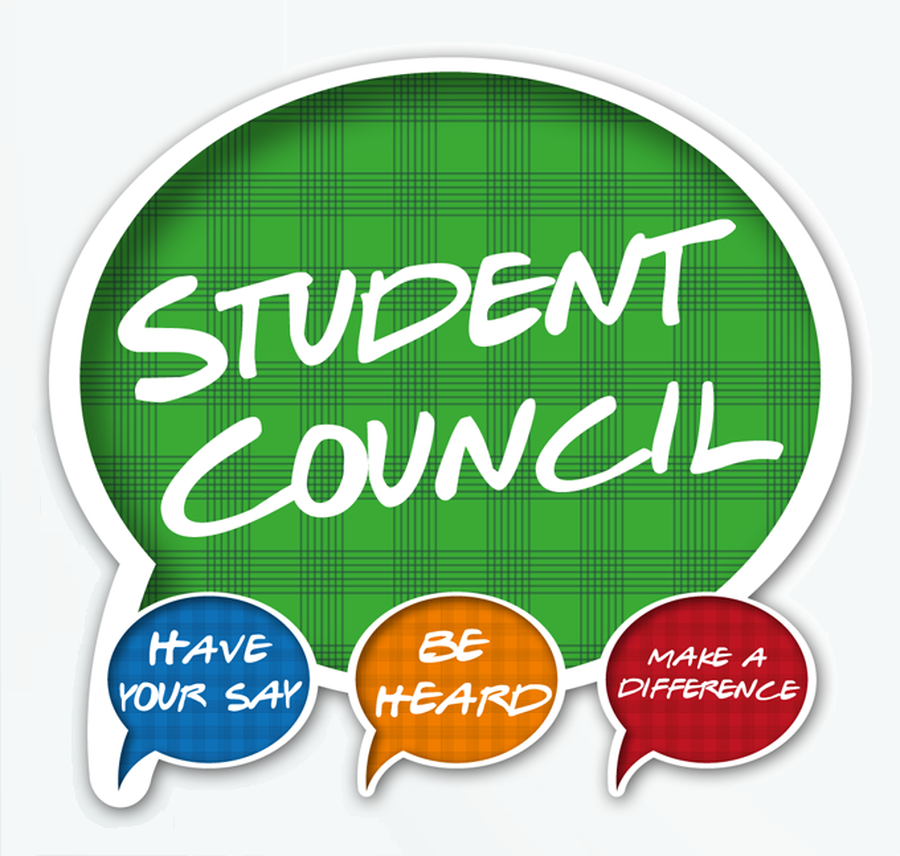 School Council
Here at Broadgreen Primary we have a well established School Council that ensures that pupil voice is a central part of school life. Every September each class votes for two pupils to be their representative on the School Council for that academic year.
Timetable of Events 2018-19.....
#broadgreendecides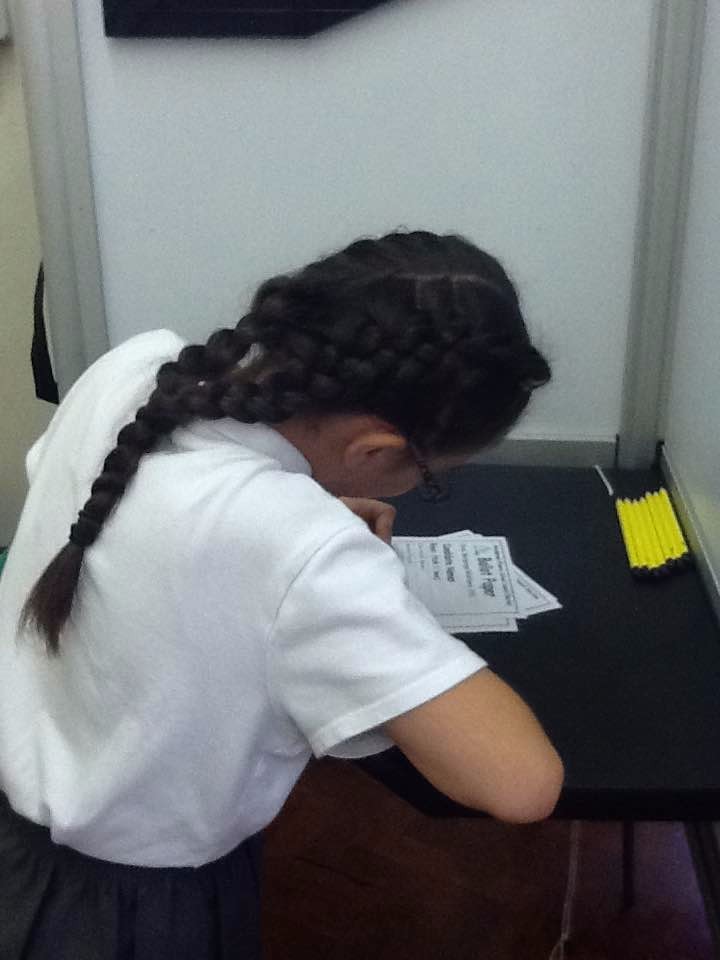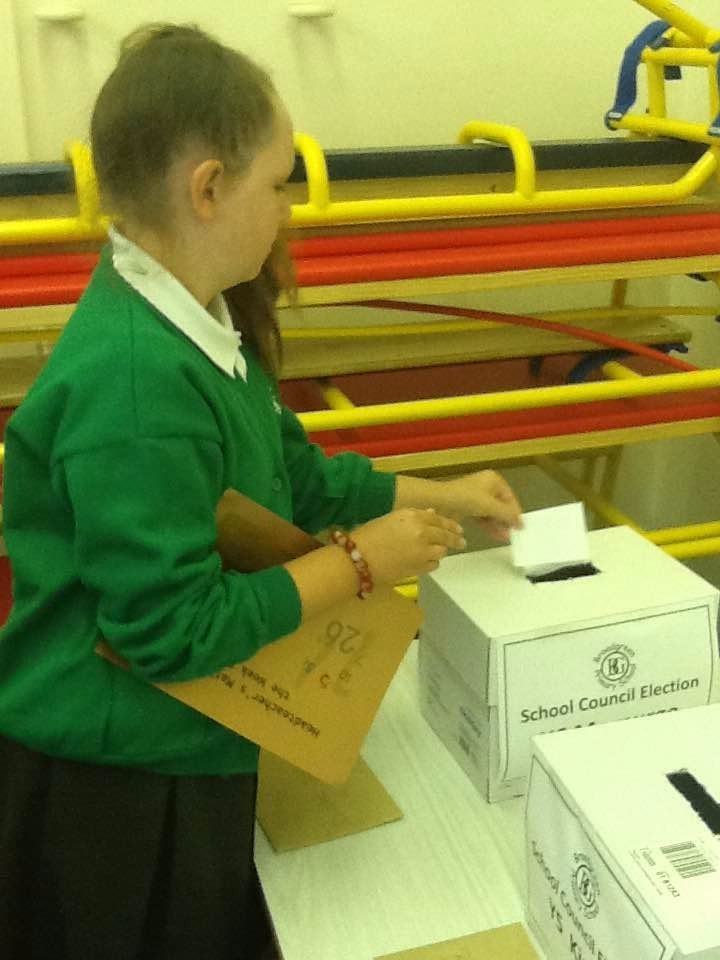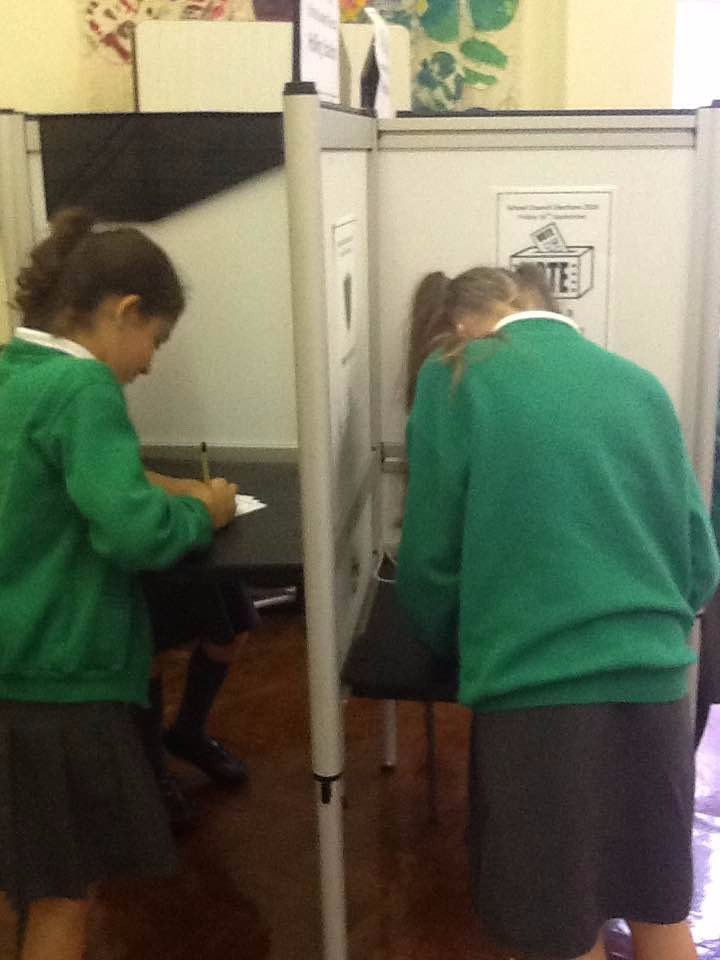 Supported by the link staff member Mrs Moore our council helps to review policies in school, make suggestions for development, support initiatives in school and help to make contributions to our wider community.
Our School Council.....
Y1 - Charlie C and Emily B
Y2- Logan and Abbie
Y3 - Bobby and Ava B
Y4- Duarte and Madison
Y5- Sonny H and Connie
Y6- Morgan and Lois
To find out more about school councils visit http://www.schoolcouncils.org/ or take a look at the BBC Newsround page about school councils.
Our School Council have produced an Anti-Bullying leaflet which has been sent out to all our pupils. Take a look using the link below.
A Young Persons Guide To Bullying
Liverpool Schools' Parliament
This year Broadgreen Primary will once again be involved with the Liverpool Schools' Parliament and have four MSPs .
Last year we are delighted to have our very first elected Junior Lord Mayor, Scott.
Here are some photos of his inauguration ceremony.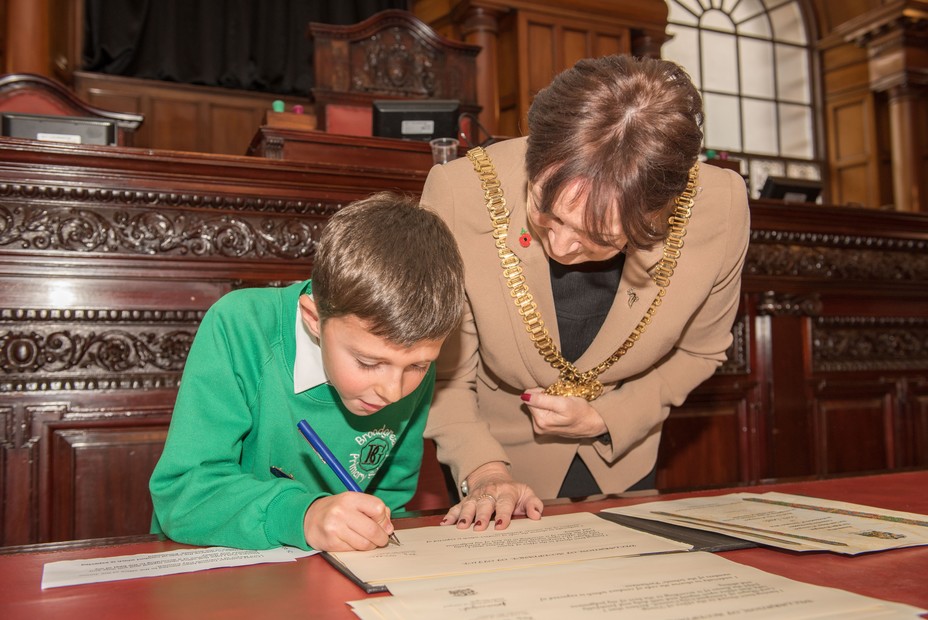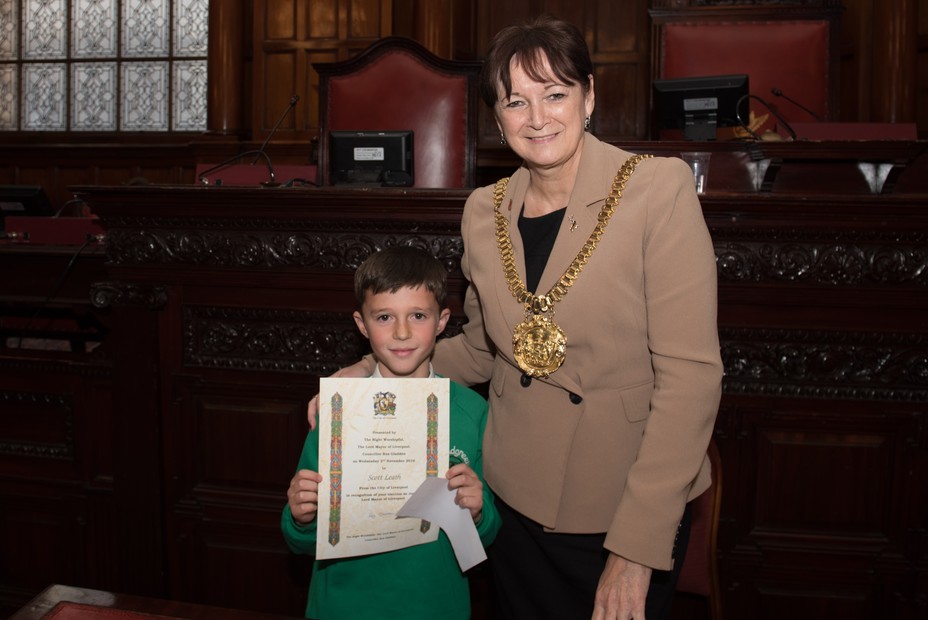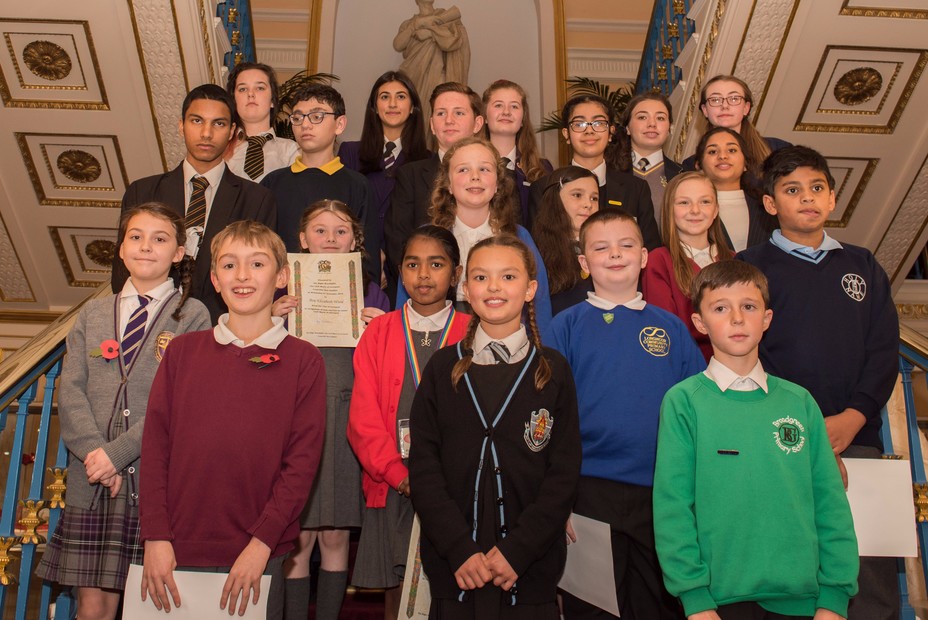 Scott wrote his own report about his time as Junior Lord Mayor, to read it click here.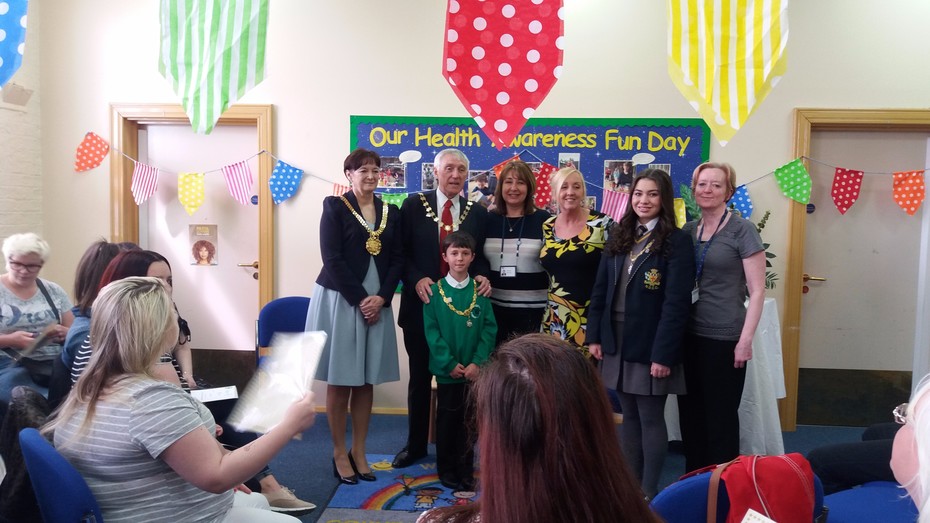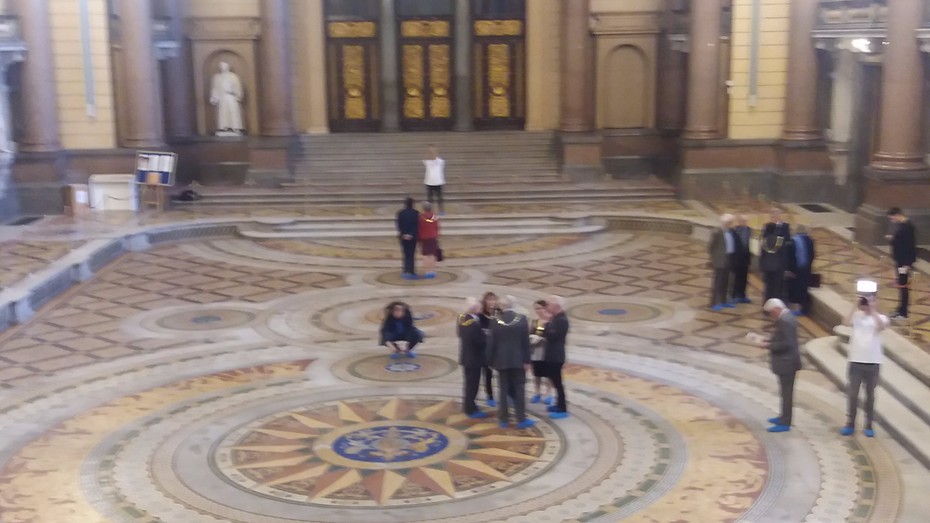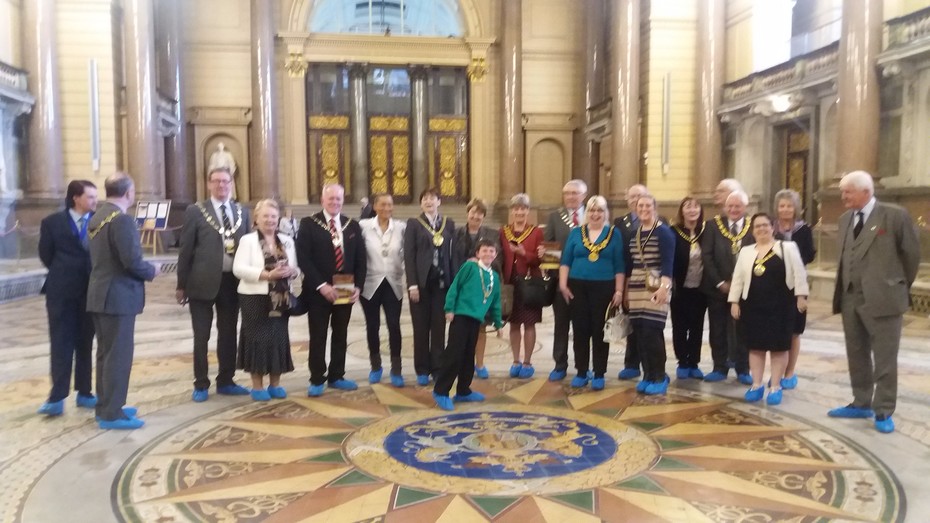 Manifesto of Liverpool Schools Parliament 2017-18.doc
Agenda for the meeting of Lower House 22.11.2017.doc
Minutes of the meeting of Lower House 22.11.2017.doc
Minutes of the meeting of the Upper House 28.11.2017.doc
Visit to Parliament
On the 24th February 2016 eight members of our school council traveled to London to visit the Houses of Parliament . It included a tour of Parliament including both chambers (The Commons and The Lords), an interactive session about making laws, a visit to The Parliament Shop and a chance to meet our local Member of Parliament, Luciana Berger.